Feel free to use our new St. Patrick's Day Jenna Fischer wallpaper.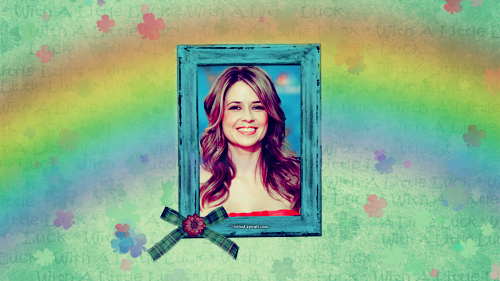 Size: 1600 x 900
If you need a different size I suggest editing the wallpaper using Photobucket, Picnik or any other photo editing site.
Don't forget, you can find more wallpapers from us and other talented Dunderheads in our wallpaper post.